Here's mine....
Aluminium sub tank made by a local metal fab shop (for less than a commercial tank). It has a usable capacity of 80Ltrs and sits in the 3rd row seat well meaning no reduction of departure angle and no broken sub tank mounts like others have experienced. uses a 'standard/commercial' dual filler from Brown Davies (or maybe LRA? - I forget) and a solid state fuel pump to transfer fuel into the main tank.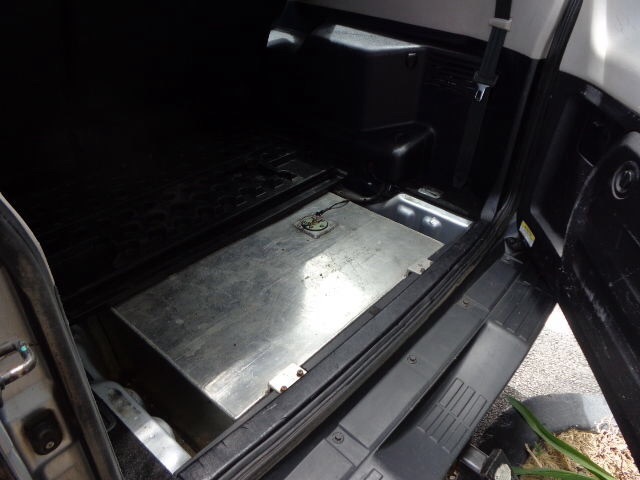 Spare tire mount folding step.
First I welded reinforcing and braces into the factory metal support frame for the spare tire cover/number plate holder. This included 4 additional m6 captive nuts of my new bracket and reinforcing the two m6 nuts to hold the number plate.
I then made a bracket out of 8mmm aluminium (local aluminium supplier had the perfect size piece in their scrap pile) to hold a folding marine mast step from Whitworth's Marine.
My modifications are all behind the factory cover and the additional bolt holes are behind the number plate so it can be removed in the future, if I so desire, without a trace.
Certainly make climbing onto the roof rack easier!