Before leaving for Brissy while at Creighton's TJM getting the Draw System I spotted the new VMS 700HDS 11
* Includes 3 Years of Free Map Upgrades.
With the features & 7" Screen it started me thinking!
So I grabbed the display unit & sat it next to the Tom Tom GO720 on the dash & compared the local maps....
Jenene said why not review 1 on the trip enough said so as I had the iPad mount it was an easy fit: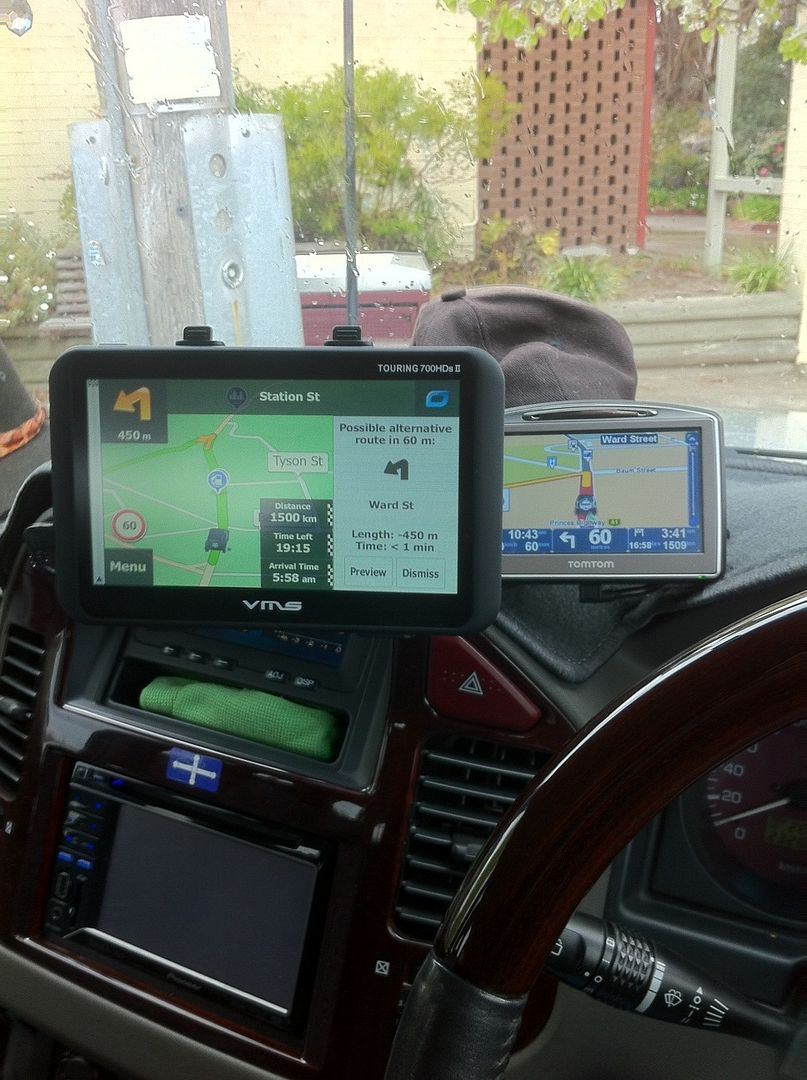 Left the Tom Tom in to compare on road mapping on way up as I had updated maps it would be a fair comparison..
The Tom Tom has always severed me well but I hate the fact the Speed limits are always wrong showing its 80 when 100, 100 when 110 & so on also Roads in country vic that were moved 5 years ago took 3 years to appear on the upgraded maps! The VMS speed notification was accurate for the whole trip, (apart from short term reduced limits), The Tom Tom relies on the TMC network to redirect & that works only in major cities yes it does offer quicker routes but the VMS seems to trump it here, soon as you slow or held up it offers a quicker option which you can review accept or dismiss. they both offer lane shots on freeways..
Instructions are clear & give street names.
The VMS for street Navigation wins due to the great Screen size & ease of use & also its accuracy overall was superior with new Roads seeing me driving in fields on the Tom Tom
..
Off Road Mapping is excellent with 2700+ off Road Maps plus the option of loading Ozi Explorer..
While in Brissy I went to Bribie Island all tracks showed clearly for fun the Tom Tom was left on too showed the town map but as soon as we hit the Beach... :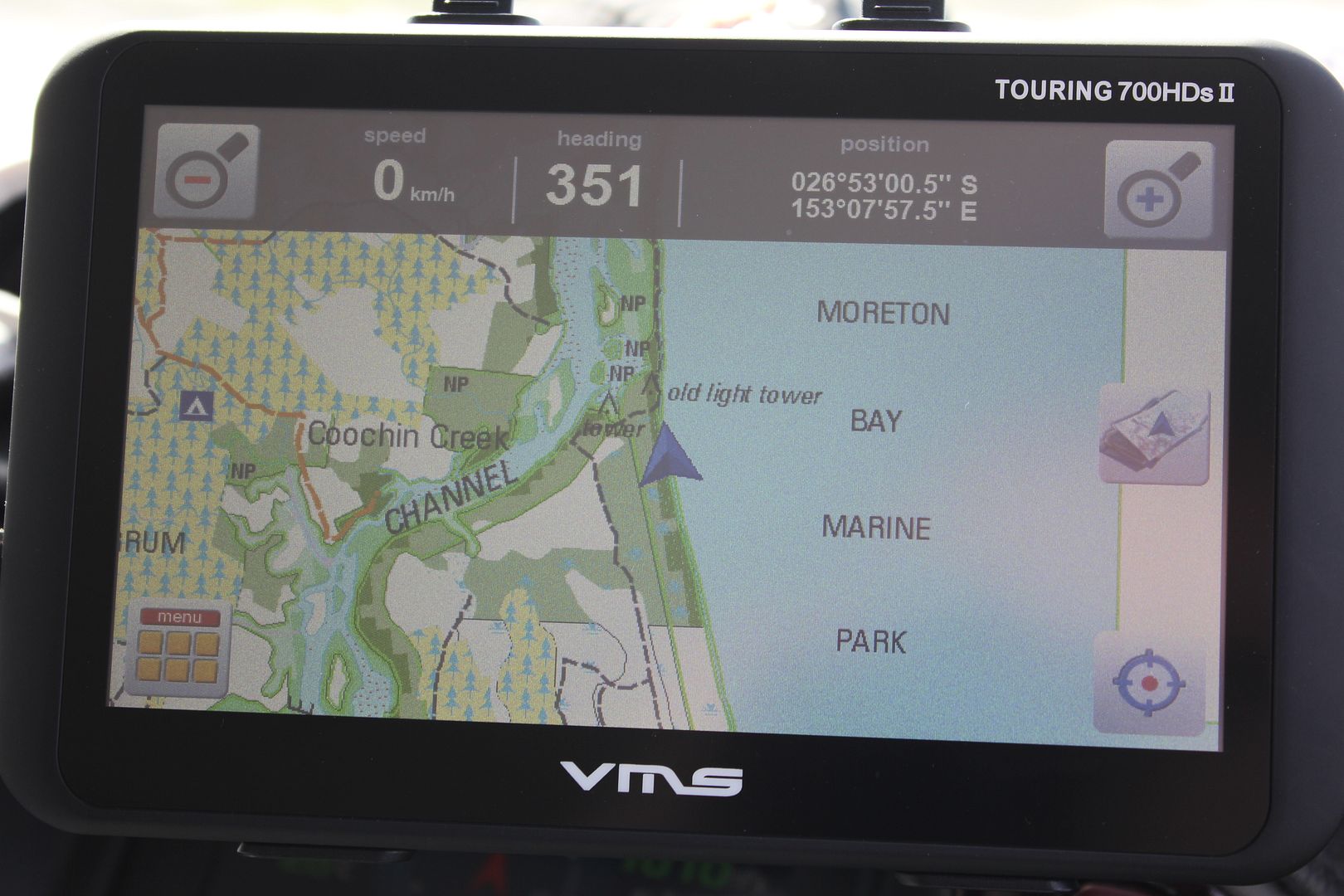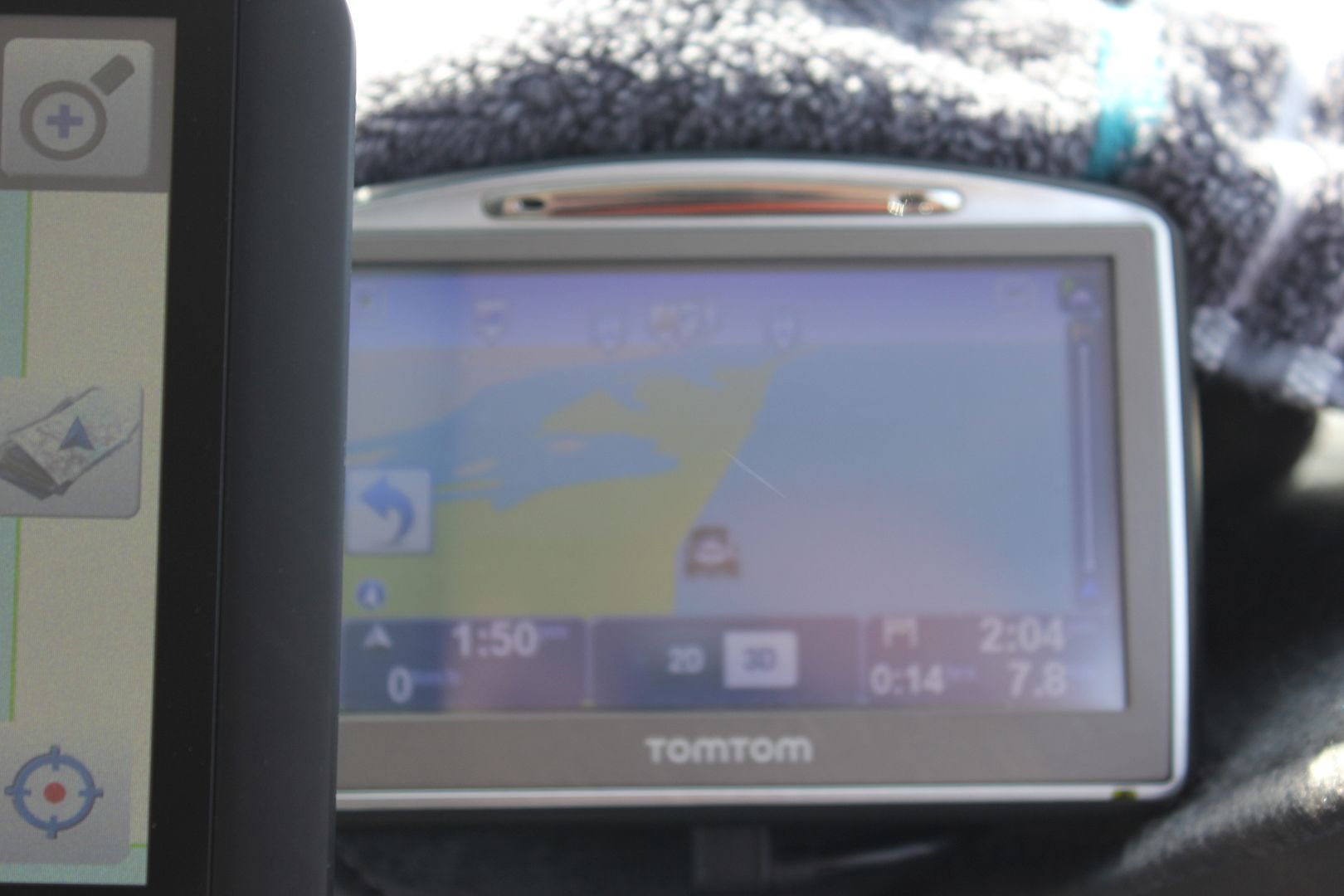 Looking forward to using in the Vic High Country & also loading Ozi Explorer.
I know a few have these VMS 700HDS 11s so please add your findings..
Will Jenene get this back..
she'll have to be quick I can see some dollars changing hands yep I'm sold...
Gus.