Karratha 28/1/16
---
Got out on the water this morning, long overdue!
Launching, cracker of a morning for sure.
No luck trolling, no luck with bait. Threw a metal slug into some birds. Was not expecting anything as there wasn't really any action, however second cast and it was on! Fought hard for a good couple minutes. Then got him up to the surface, beating any sharks. That's the good thing about 80lb gear on a rod rated 24-50kg, you can drag them in when required! Having said that though this one put a good bend in the rod and I had to let him have a couple of runs. An ~84cm 6.5-7kg mack tuna. By all means not the best fish in the sea but meh, they fight well and it's bloody exciting when they smash lures as your winding them in!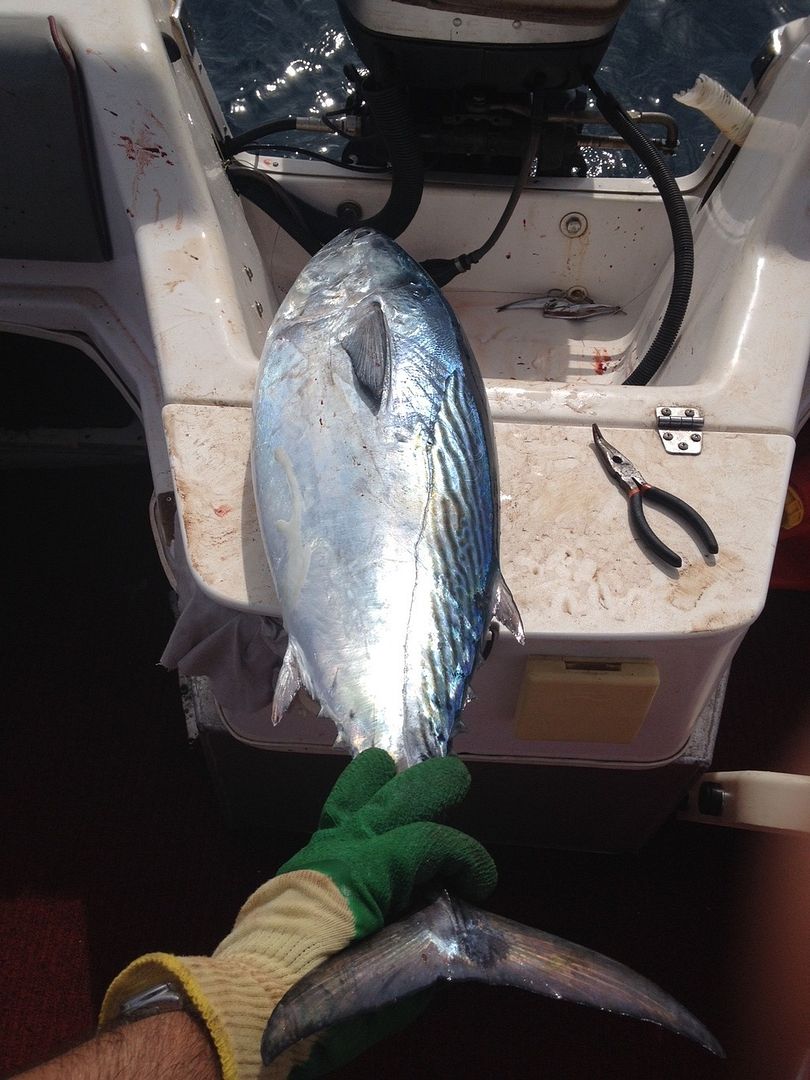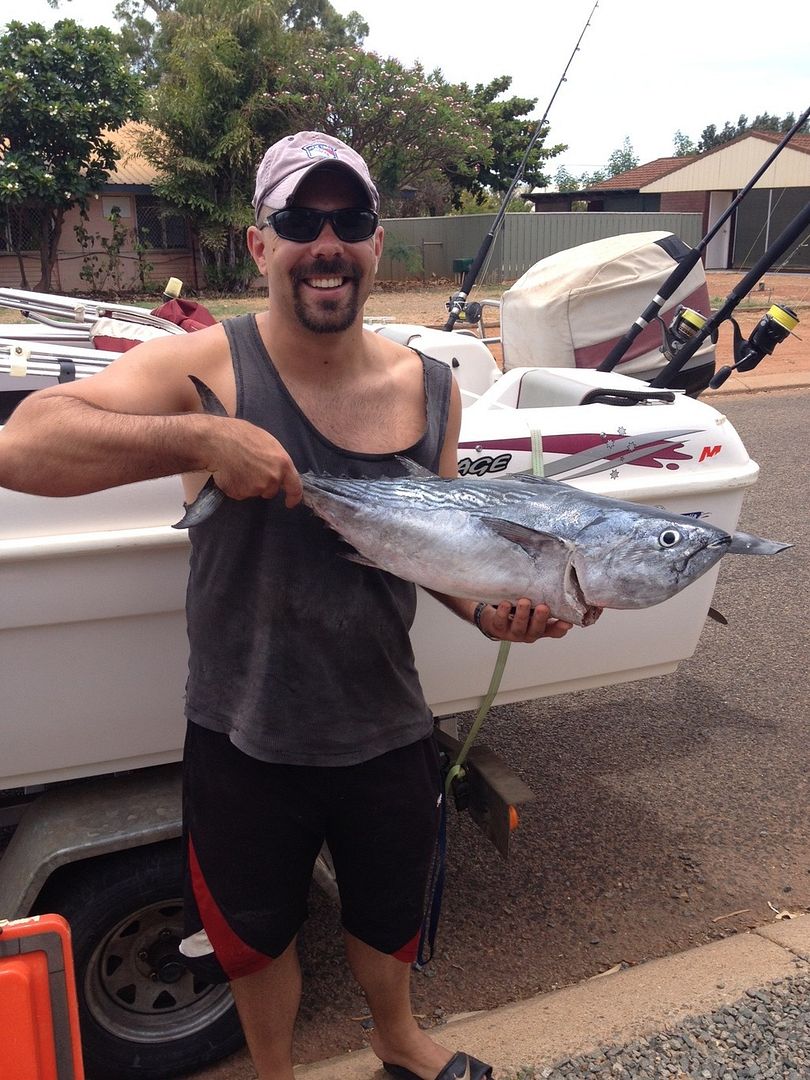 Happy days!
__________________
'99 NL Escape, Manual - Bullbar, roofrack, cargo barrier, D697LT, Tough Dogs, dual batts, rear draws, Narva 225 HID, UHF, led bar etc
Towing: 4.8m Savage Centurion half-cab w/75hp Mariner

'99 NL GLS SWB, Auto - Bullbar, D697LT, spotties, UHF, Koni adjustables & King springs.

Wanted: Adventure.
---
Last edited by Alex86; 02-04-18 at

12:32 PM

.