Went out for an afternoon with a few friends the other day up over the "Jump Up" on the Burrup Peninsula north of Karratha, out to a couple of beaches for some fishing and as the water was a bit chilly only a very short swim!
Here's some pics.
This is the section known as the "Jump Up" taken on a previous day when I chickened out. First photo looking down, second looking up. Its basically just a big rock (green arrow, 2nd pic) on the track that can be difficult to get over. Need to pick the right line otherwise you'll end up crunching something.
If you slip off line you'll more than likely take out a sidestep or sill. You don't need a particularly serious vehicle to get over as it isn't really all that hard of a track, it's more about technique. But ground clearance definately helps! Without my lift I definately wouldn't have done it, probably would clear, especially without sidesteps, but I wouldn't have risked it.
Once you get over the rock, you have to make a slight turn but there are a couple of very large rocks on the sides that make it a bit more awkward- the Paj being narrower helped in this regard.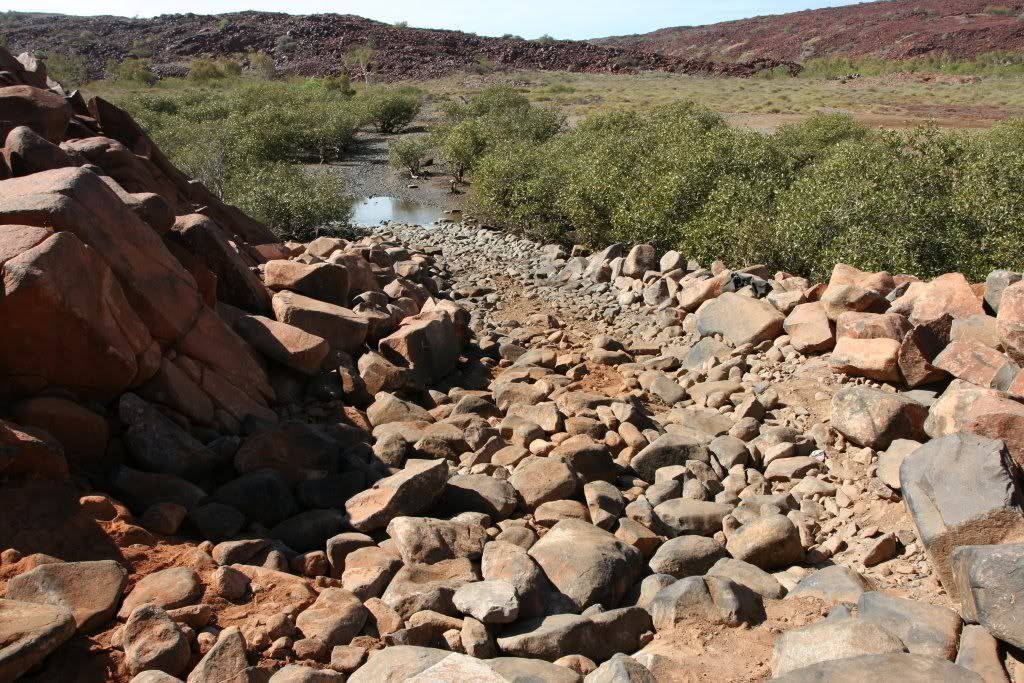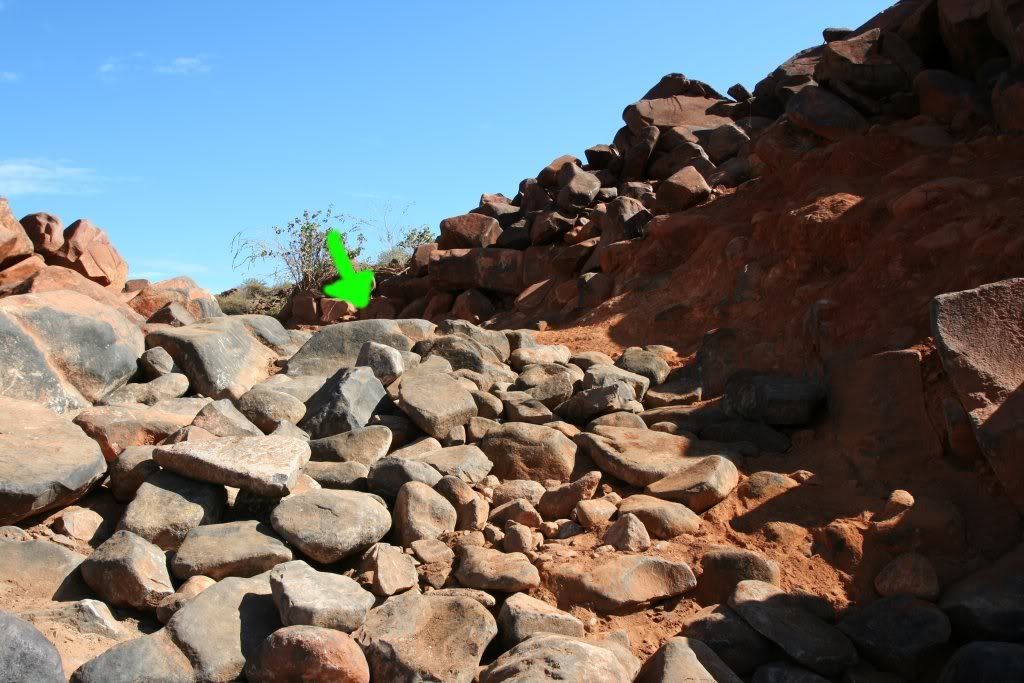 First time my Paj has been over it, no problem! Coming down was a little more awkward though, i felt something like a bash plate or rail, maybe the rear diff housing, come down on one of the loose top-surface rocks, but they move unlike the big rock that gives you trouble or the ones on the side of the track which are the nasty ones that just like doing damage. I've got no scrapes or dents so I'm happy!
Mate heading up over the "Jump Up".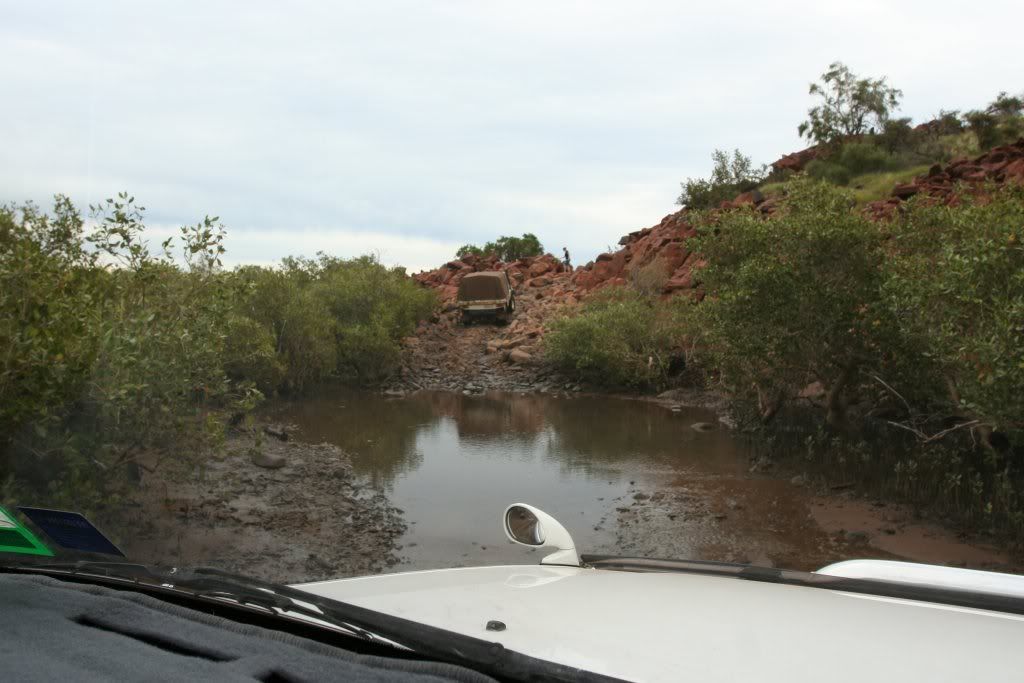 Location Location Location....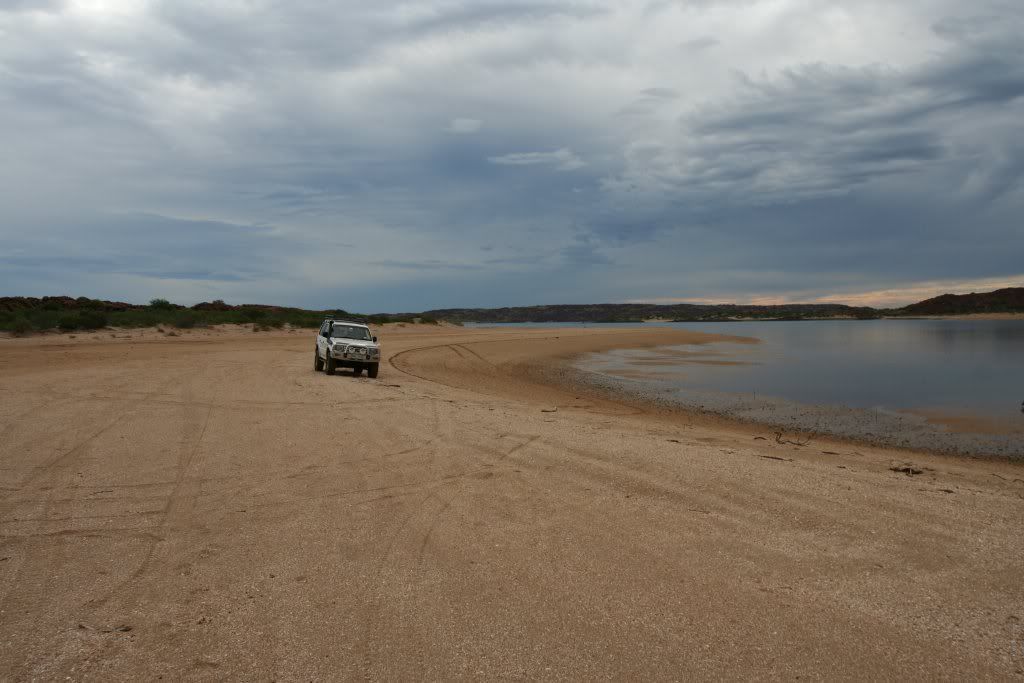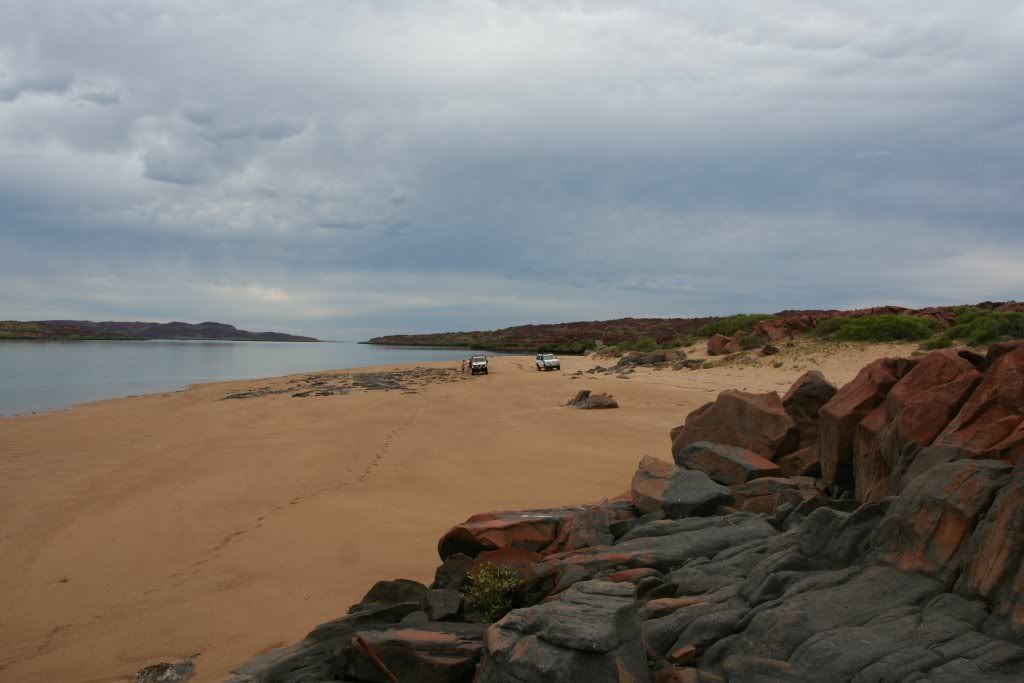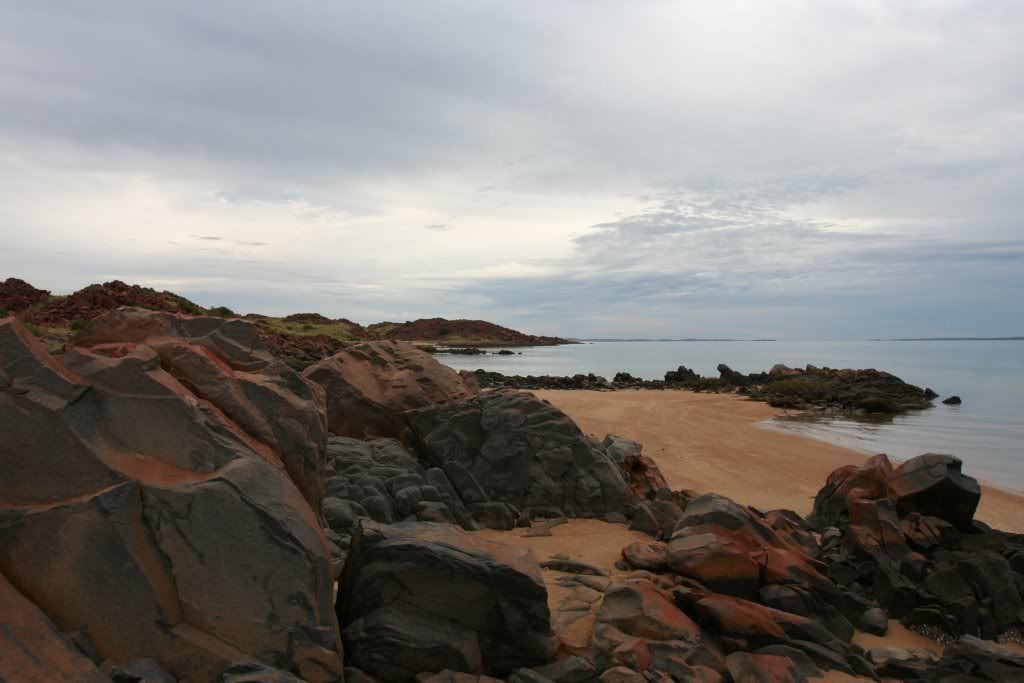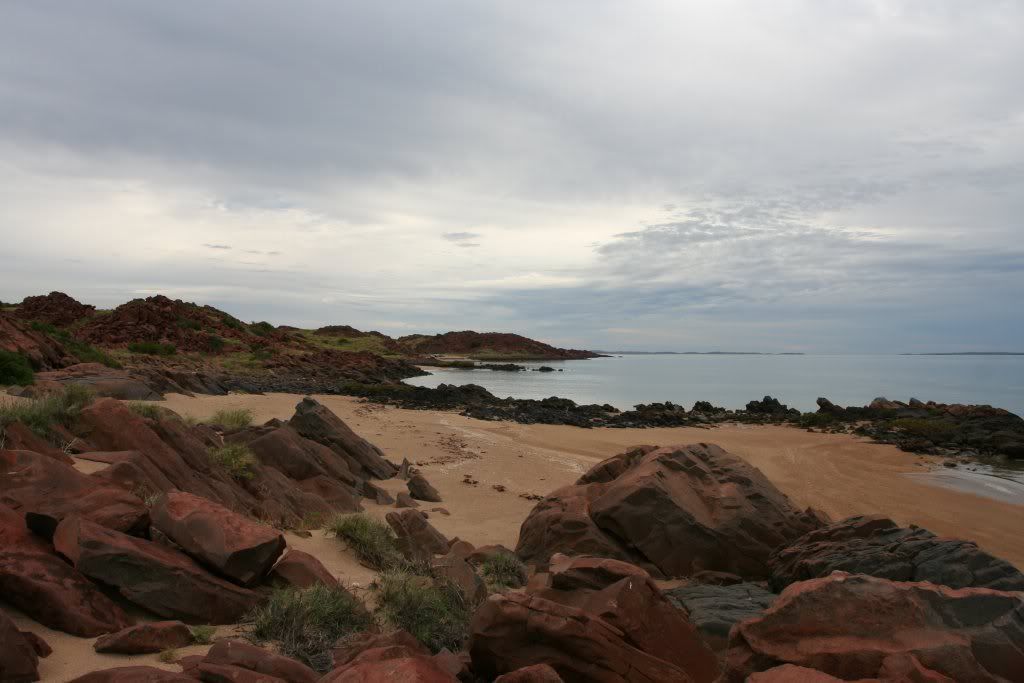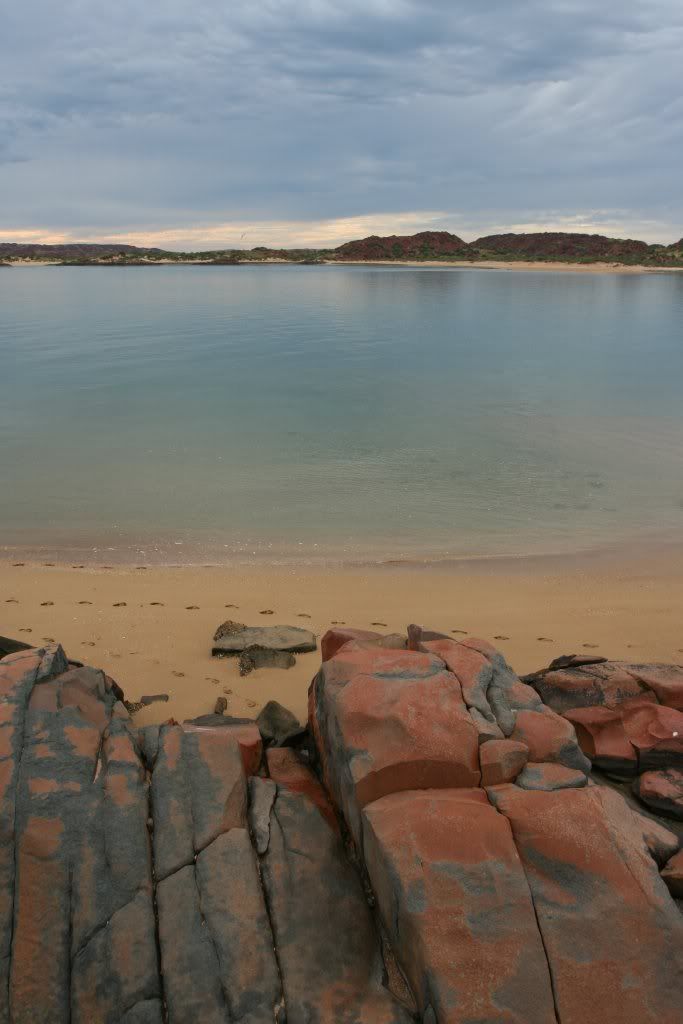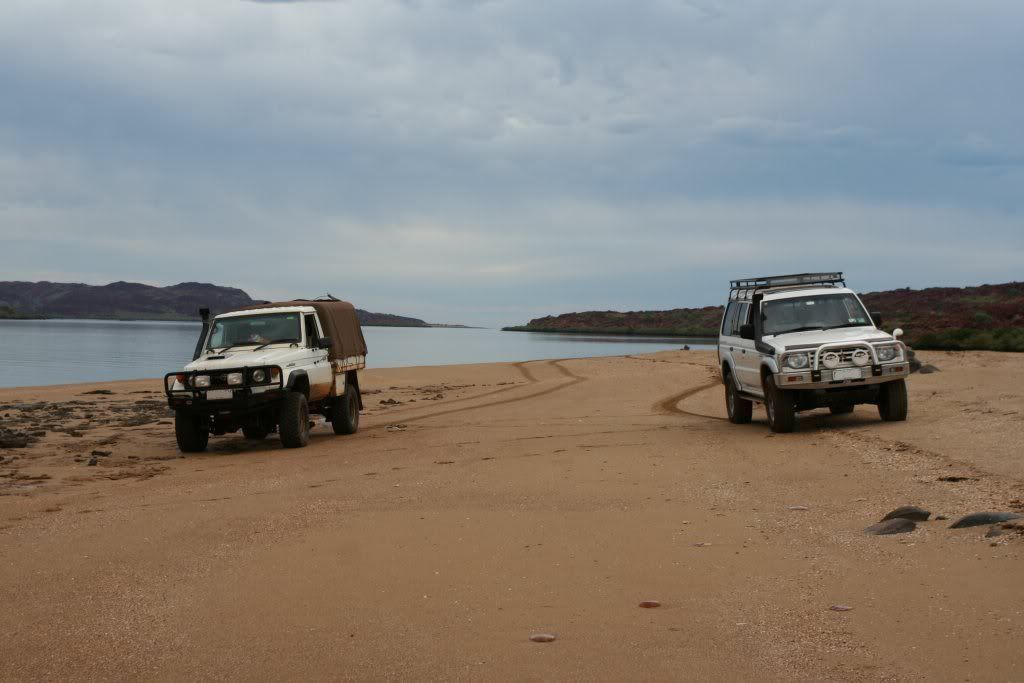 For me it was a bit of a spontaneous trip. I was driving around looking at boats for sale when I drove past the mate's house and saw all their cars were home, so I dropped in and said g'day. They mentioned that they were going to head up over the Jump and to some beaches and asked if i was interested. Me being a bit of a pansy and treating the Paj as a bit of a princess when it comes to the offroading I ummed and ahhhed a bit but decided to go along and give it a shot!
Worth it! Awesome afternoon just kicking back with good mates on a nice beach.... Even though its only a few k's out of town, there were spots where you couldn't see any sign of civilisation, it was fantastic! Only bad thing was we didn't take any beers!