hi all thought i would share my once running boat to now project.
the day i got it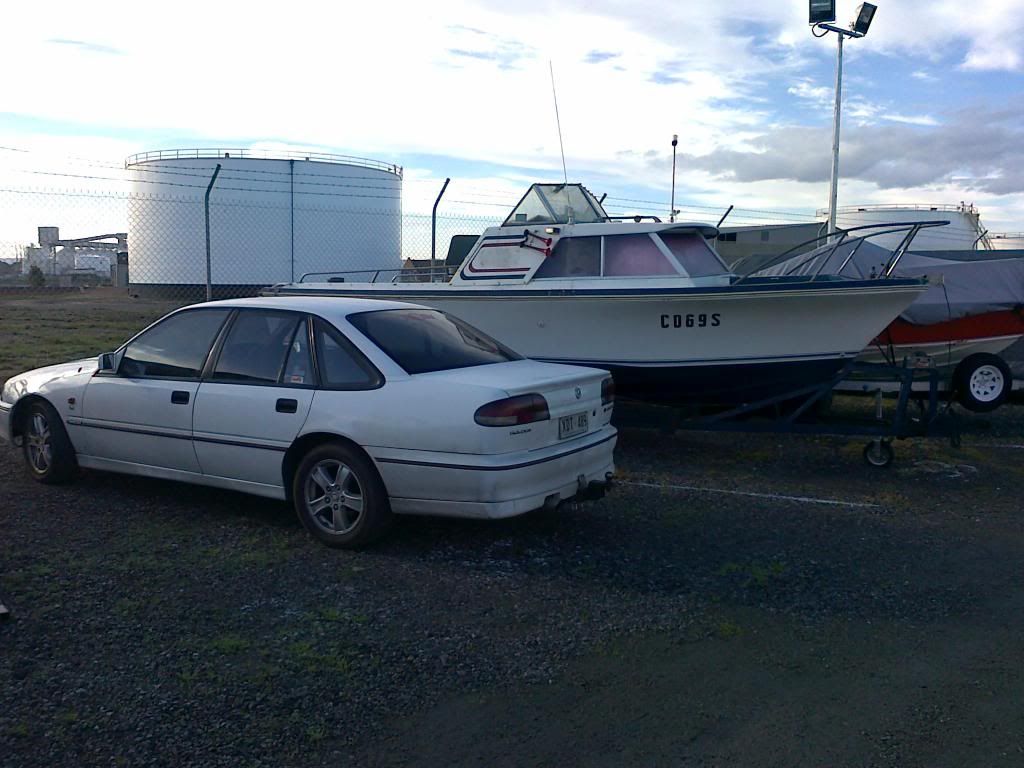 its a 1962 20ft savage mako origanly started life in toronto canada and powered by a 350 chev. was the imported to oz not sure when that was but some where along the line the 350 was replaced with a holden 308ci v8. i purchsed it in 2010 as is in the first two pics for a good price spent the next week going over it and cleaning it up as it was stored out on a farm.
this was it at the ramp before its maiden voyge with new seats fitted
it ran awsome didnt miss a beat was very happy with it on its first run untill we got it out the water and on the trailer, the transom was covered in oil my happyness was shot down. dropped it off at the volvo dealers the next day to be looked over and find the problem, hoping would just be something little. few days later got the phone call had been waiting on but it wasnt good resulting in the volvo outdrive leg needing a rebuild,the problem was someone replaced the uni from motor to leg with a valiant car one instead of the correct balanced volvo one, which ended up chewing the seals in gearbox and stuffing the gears.
now that the boat was running again we took it to a local motor trimmer and had a canopy with side clears mad up.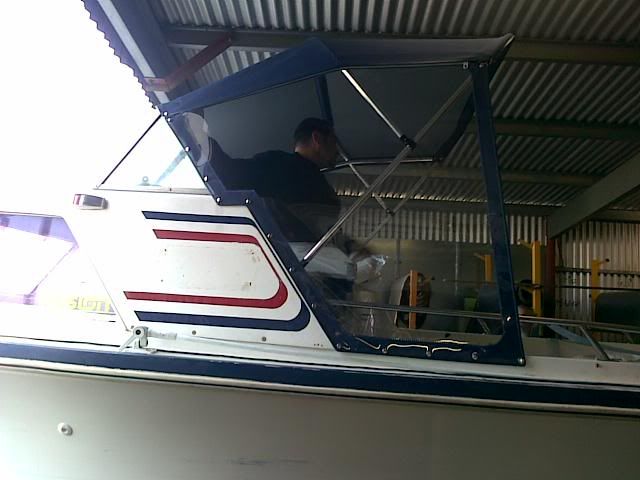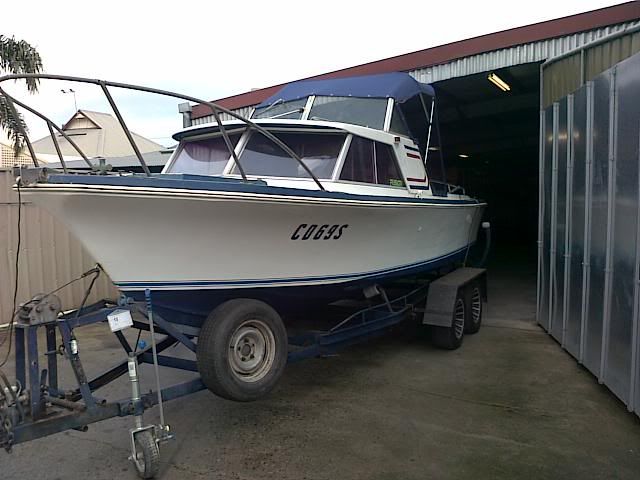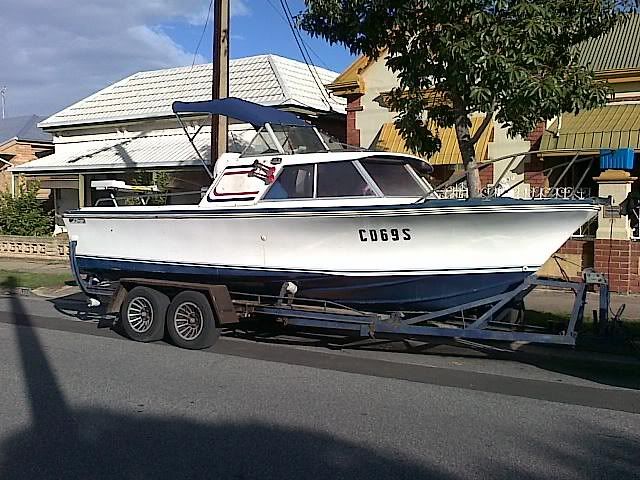 also need a place to store fishing rod where they wouldnt get damaged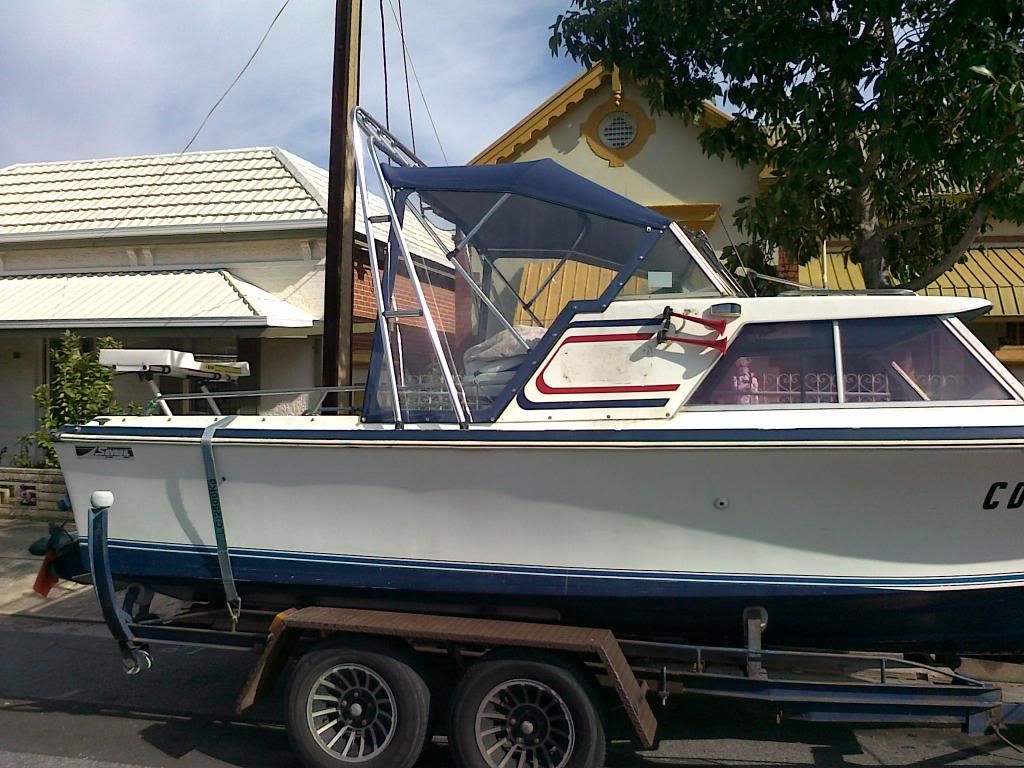 after a while having to pull anchor up by hand from 70-80ft on freezing mornings got old so we fitted a windless anchor winch to the bow
added a set of floodlight to the rocket launcher for nigh time fish landings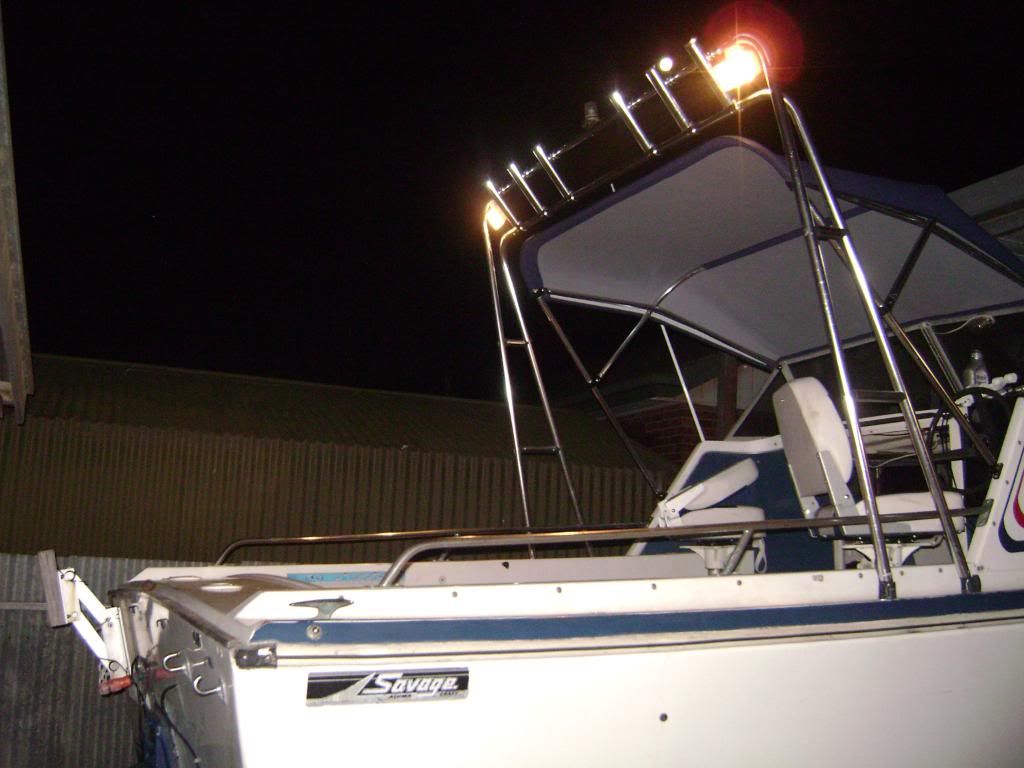 got lots of good trips out of it up untill late 2011 was heading out for snapper early one morning, around 4km's out some loud sounds started coming form the motor forcing me to cancal trip and head back to shore. was pissed of and dumpped it at the storage yard to deal with it the next morning, had the mechanic look at it and he said sounds like a stuck valve. he said to give it a few taps with a hammer and put a little oil in bores to help free it, didnt have time to do it so left it to return the next weekend. the weekend finally arrived when down to un stick the valve only to find it had siezed up and in need of a new motor. when removing the heads i found 3 stuck valves i bent and all bores had sand and shell grit in them.
when removing the out drive i was shocked at what i found, the transom ply was like scooping ice cream out the tub with a spoon. on further inspecting i found must the floor was rotted out aswell as 3 of the stringers. mid 2012 i purchsed 2 bulk rolls of fibreglass and a drum of epoxy resin, then had $4500 worth of meranti marine ply made up tgo replace transom,stringers and build a pod to mount a 250hp outboard. oct 2012 i got my licence back but due to being miss informed on how much it would cost i had to sell off the fibreglass and resin, so this is how its sat since.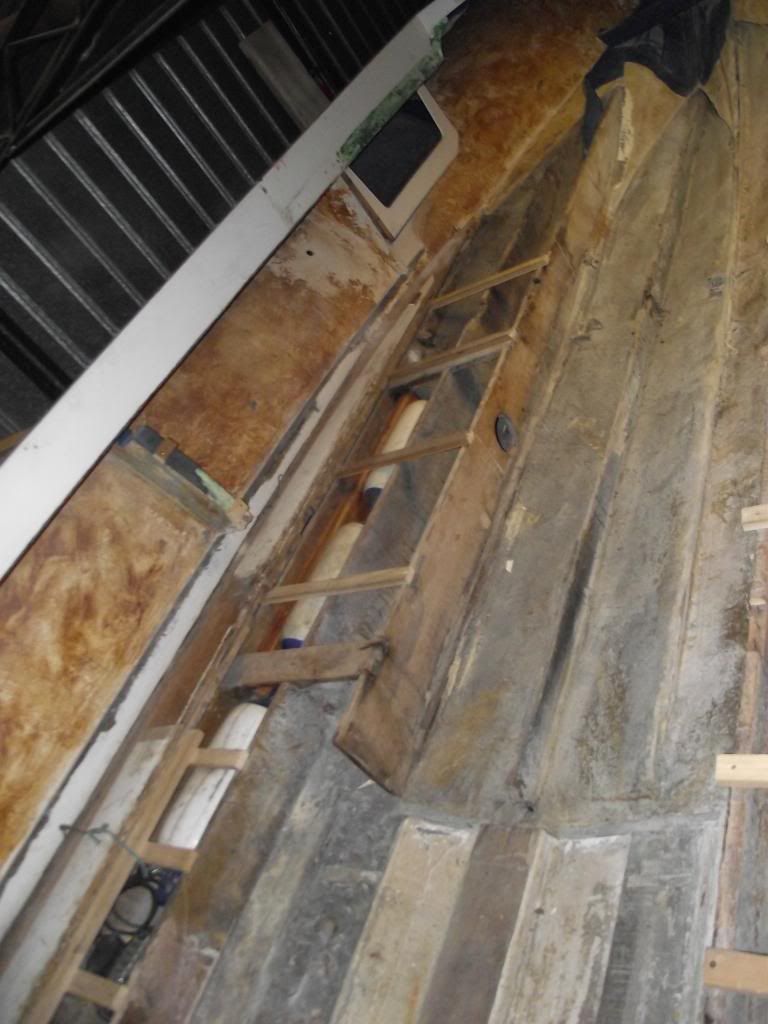 starting to think sell it as is or fit new transom, stringers and floor ready for motor then sell and use funds to sas the pajero